Being a cut above More power for the harder tracks, dynamic and calibrate assistance based on physical effort. We developed the SPORT motor for every adventure-loving eBiker, that wants to discover remote places and corners,and for those day trip enthusiasts that don't want to give up the electric assistance. Among our motors, it has the strongest traction, and ensures a relevant assistance even at low frequencies, thanks to the maximum torque of 85 Nm.
The assisted thrust can achieve 400% of the applied strength, thus providing with an exceptional versatility for those who set no limits upon themselves. Since the very first pedal stroke, the assistance amazes, adapting perfectly to any routes, whether they are trails or off-road tracks. With a sports and responsive control, the cyclist is free to focus on the route because OLI eBike System motor follows and assists him in a dynamic, immediate and natural fashion. SPORT motor is attached to the frame by means of a bracket designed to improve rigidity, and it can rely on the protection provided by a specific crash bar.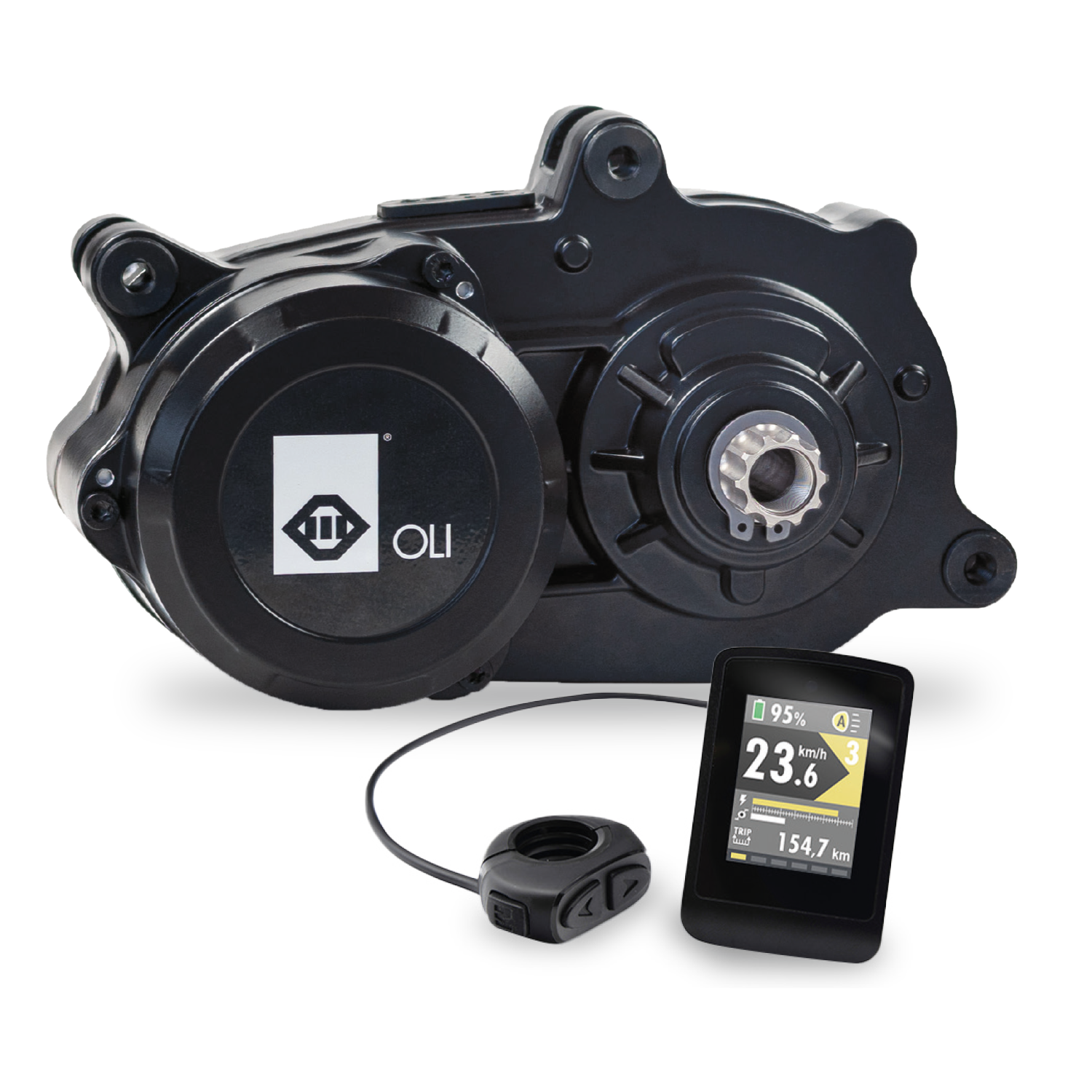 AUTONOMY PERFORMANCE IN KMS OF THE TORQUE DRIVE SYSTEM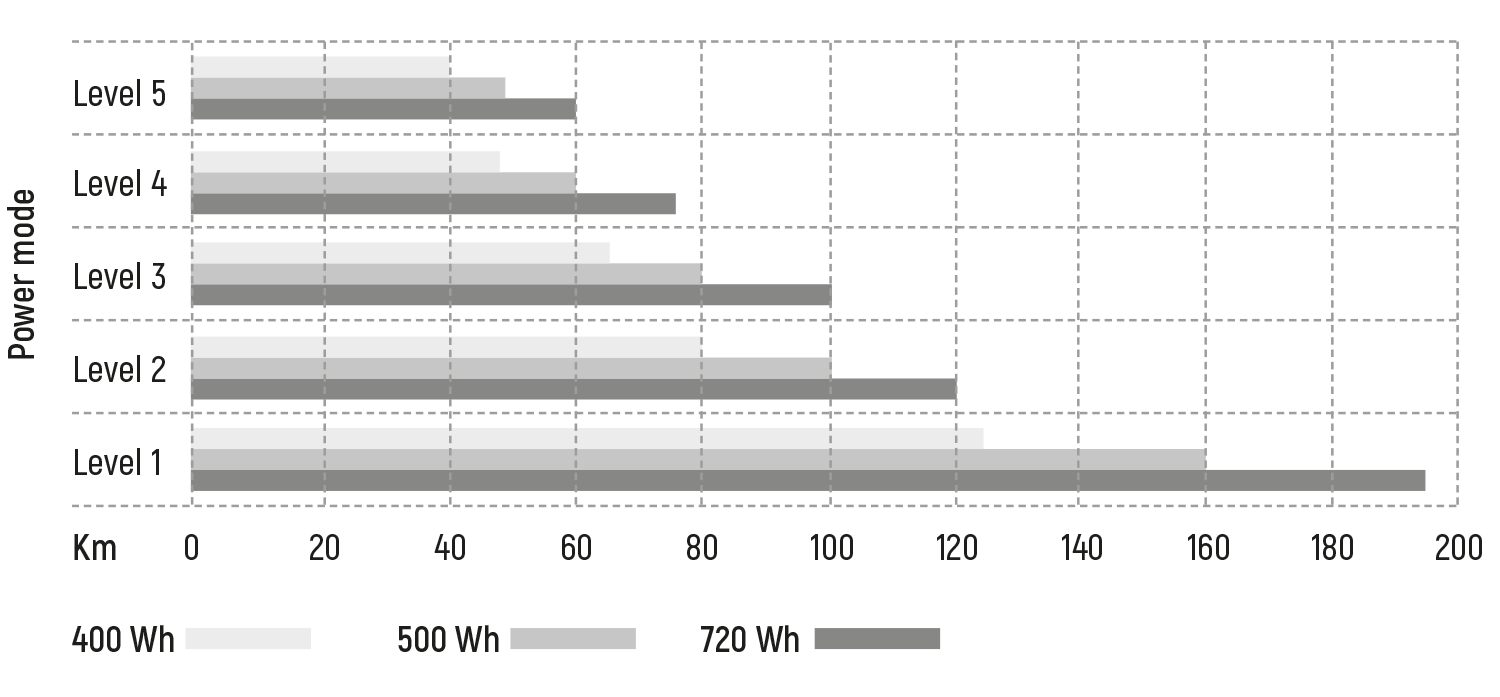 * Data depend on the road condition and load. Test carried out on computerized test bench.
5 MOUNTAIN LEVELS
| | |
| --- | --- |
| LEVEL 0 = 0% | This mode does not provides assistance, the thrust is guaranteed exclusively by pedalling. |
| LEVEL 1 = 50% | Minimum assistance but effective for starts that involve different slope gradients. |
| LEVEL 2 = 100% | In this level, motor assistance is a safeguard and engages progressively |
| LEVEL 3 = 200% | The motor provides assistance, which is well perceptible, but in proportion to the effort put into pedalling. |
| LEVEL 4 = 300% | Fun is guaranteed. Optimal assistance on all types of terrain, also uphill. |
| LEVEL 5 = 400% | Sporty with responsive acceleration, the OLI motor express its spirit to the best. A thrilling eMountain biking experience. |