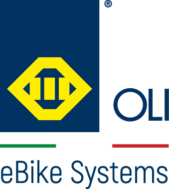 Being a cut above More power for the harder tracks, dynamic and calibrate assistance based on physical effort. We developed the SPORT motor for every adventure-loving eBiker, that wants to discover remote places and corners,and for those day trip enthusiasts that don't want to give up the electric assistance. Among our motors, it has the strongest traction, and ensures a relevant assistance even at low frequencies, thanks to the maximum torque of 85 Nm.

The assisted thrust can achieve 400% of the applied strength, thus providing with an exceptional versatility for those who set no limits upon themselves. Since the very first pedal stroke, the assistance amazes, adapting perfectly to any routes, whether they are trails or off-road tracks. With a sports and responsive control, the cyclist is free to focus on the route because OLI eBike System motor follows and assists him in a dynamic, immediate and natural fashion. SPORT motor is attached to the frame by means of a bracket designed to improve rigidity, and it can rely on the protection provided by a specific crash bar.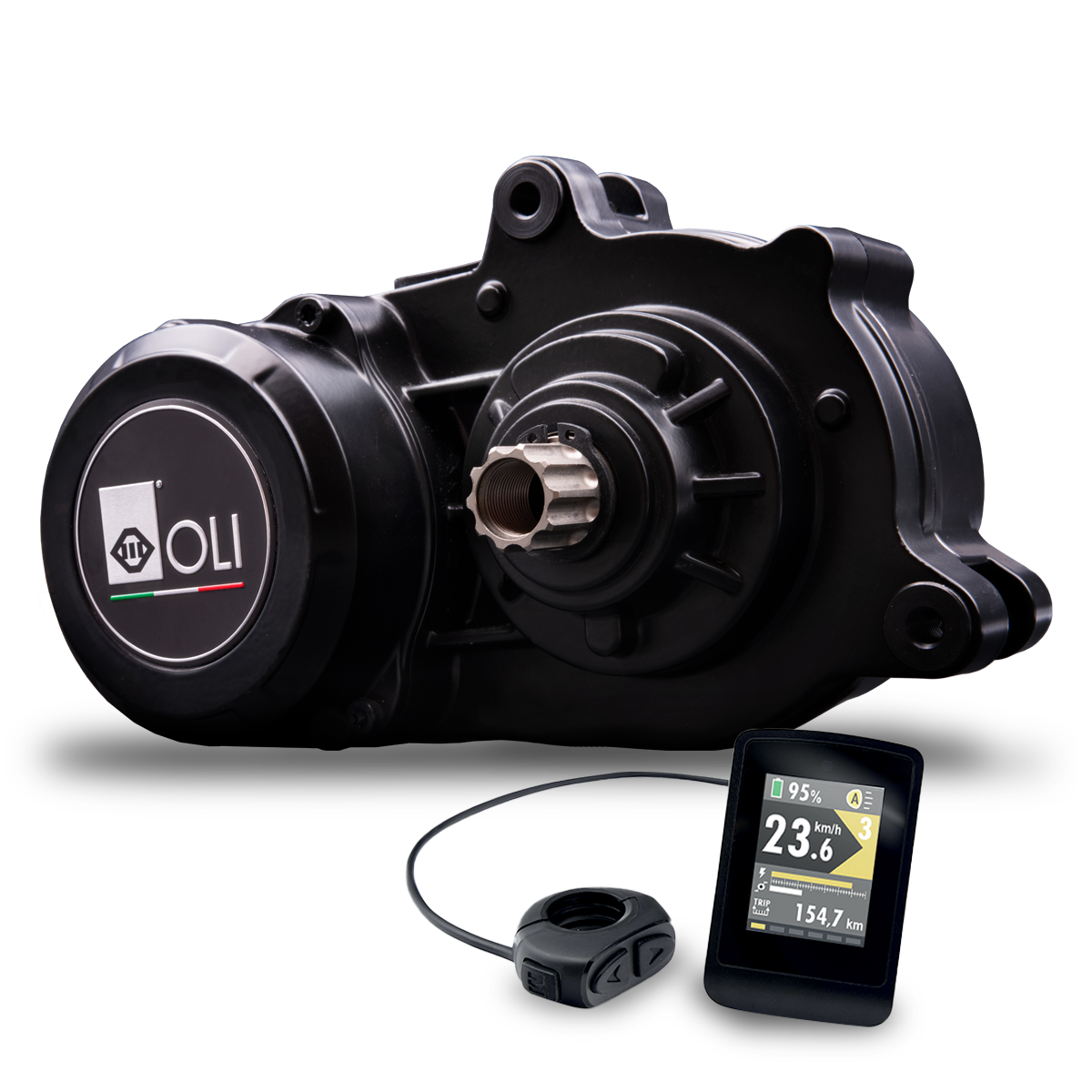 PERFORMANCE DI AUTONOMIA IN KM DEL TORQUE DRIVE SYSTEM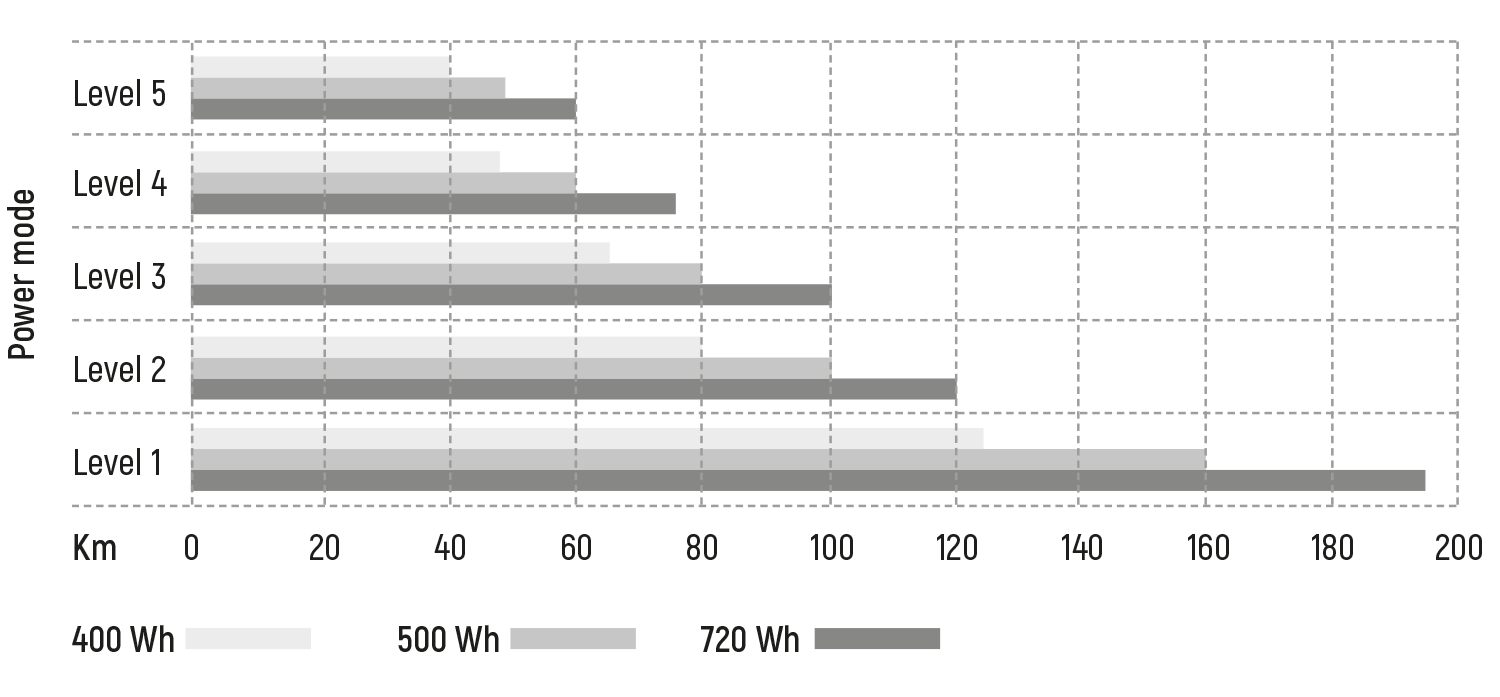 * Data depend on the road condition and load. Test carried out on computerized test bench.
5 MOUNTAIN LEVELS

| | |
| --- | --- |
| LEVEL 0 = 0% | This mode does not provides assistance, the thrust is guaranteed exclusively by pedalling. |
| LEVEL 1 = 50% | Minimum assistance but effective for starts that involve different slope gradients. |
| LEVEL 2 = 100% | In this level, motor assistance is a safeguard and engages progressively |
| LEVEL 3 = 200% | The motor provides assistance, which is well perceptible, but in proportion to the effort put into pedalling. |
| LEVEL 4 = 300% | Fun is guaranteed. Optimal assistance on all types of terrain, also uphill. |
| LEVEL 5 = 400% | Sporty with responsive acceleration, the OLI motor express its spirit to the best. A thrilling eMountain biking experience. |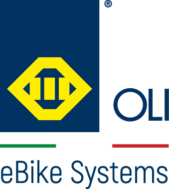 OLI SPORT ONE develops a torque of 58Nm for trekking / urban items, designed to an extremely pleasant fluid and balanced support that ensures all the necessary power with minimum effort, suitable for trekking and city use. In this case, autonomy represents a focal point and our engineers have placed the max attention. By slightly reducing the torque provided and supplying a more fluid assistance, better performances are guaranteed. This version is offered with both 630, 504 and 468 Wh battery.
Power 250W
58 Nm torque
System switches on by pushing the pedals, no rotation needed
36V power surce
25 km/h max speed
Frequency, torque, speed and temperature sensors
5 assistance levels
104 BCD spyder 30/44 T
Standard axle ISIS drive
178 mm q-factor
Chain cover or chain guide specific system, direct connection to motor
3.3 kg weight
Available batteries 630/504/468 Wh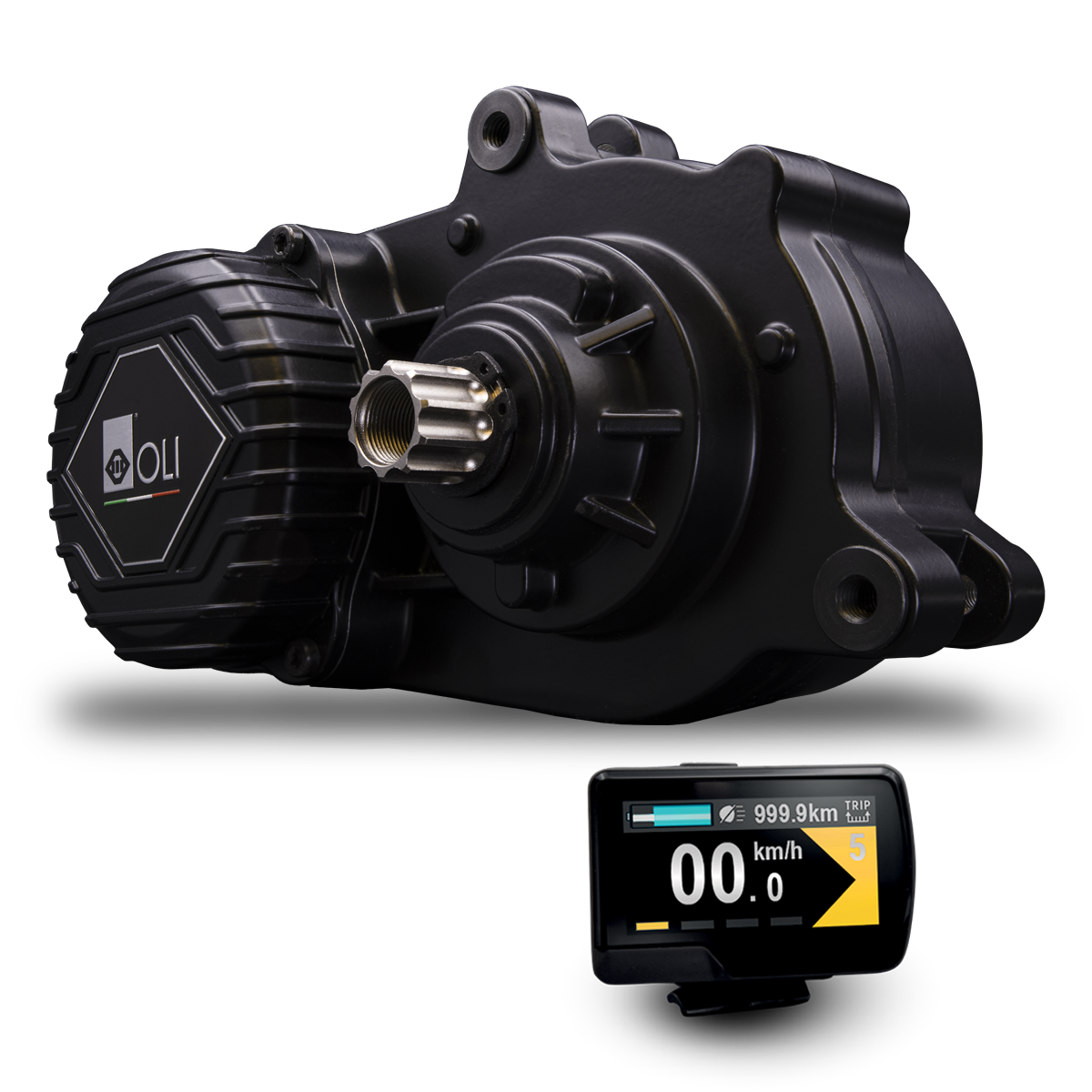 PERFORMANCE DI AUTONOMIA IN KM DEL TORQUE DRIVE SYSTEM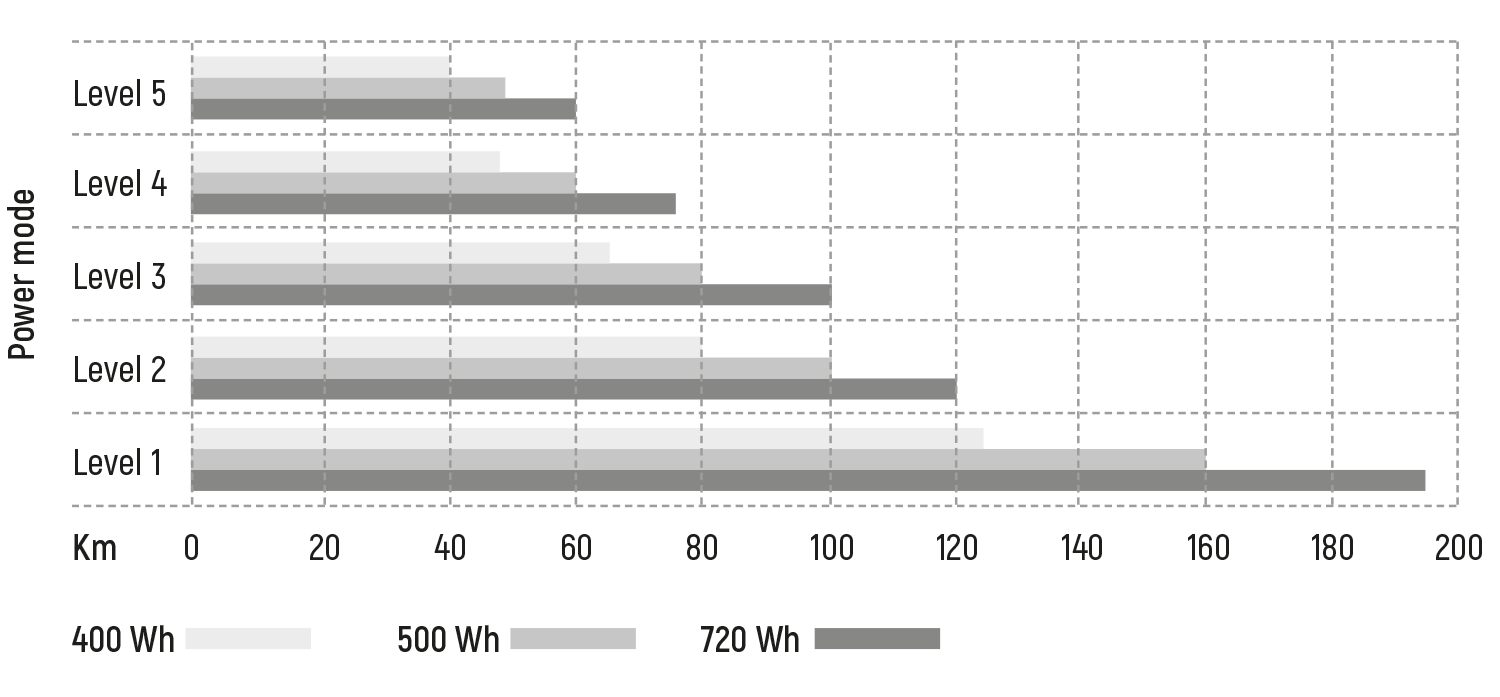 * Data depend on the road condition and load. Test carried out on computerized test bench.
SERVICE PLUS OLI
2 YEARS + 12 MONTHS WARRANTY NEW BENEFITS FOR DEALERS
We have created "Service Plus" for our dealers which provides for a 12-month warranty extension (24 months + 12 months) and, in case of product defects, the replacement of the motor or display (the two components of the kits that may be defective) giving an "Garelli   assistance contribution" on the disassembly and assembly work performed.
The reseller will be able to use this service only after completing the online training course offered by Garelli.
Partecipating at the course, the dealer will receive:
– Protocol for the management of assistance
– Firmware update and diagnosis tool
– Spare kit (display, cables, etc.) for initial consumer assistance
– Technical information of OLI systems