DISCOVER ALL THE CICLONE'S VERSIONS
DISCOVER ALL THE

CICLONE'S

VERSIONS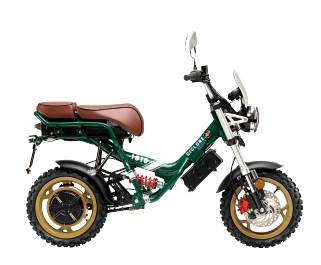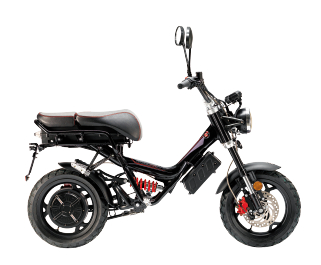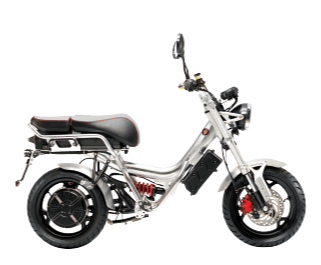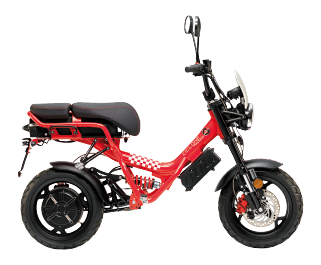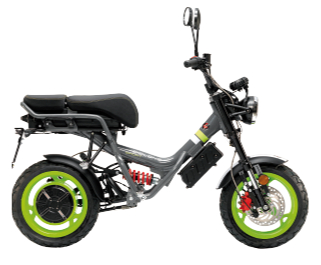 A UNIQUE RIDING EXPERIENCE
JUST WAITING TO BE TRIED
Fun is guaranteed, thanks to a unique riding approach and an unmistakable style. In city traffic and on country roads, Ciclone moves with unrivalled ease and manoeuvrability. This is made possible due to a combination of technical and stylistic solutions that make Ciclone the first light electric retro urban motorcycle. But you can only grasp the true essence of Ciclone by testing it.
ALL THE COMPONENTS OF A REAL MOTORBIKE
Ciclone has been designed to convey the sensations of riding a real motorbike. For the frame, with single- beam technology, we have chosen light and resistant aluminium, thus ensuring optimum sturdiness and stability in all conditions. Thanks to its single-beam fork with a central shock absorber and to the upside-down fork from the motorcycle world, rough ground, holes, humps and cobblestones can be easily and comfortably tackled in total safety.
HIGH-PERFORMANCE BRAKING
Maximum safety and modulated braking are guaranteed with 220 mm front and rear hydraulic disc brakes. Ciclone brakes like a high-performance motorbike, making the ride dynamic and safe on roads and off-road tracks.
ENVIRONMENTALLY FRIENDLY MOBILITY
Ciclone moves with ease, respecting the environment, in total silence and without polluting. Totally electric, it has zero emissions and is therefore the ideal vehicle for moving about in style and doing something really useful for the environment. With Ciclone, you can easily enter LTZs in our cities.
THE HUGE CONVENIENCE
OF ELECTRIC MOBILITY
Very low energy consumption and extremely limited running costs make Ciclone the best means of urban transport. The electricity required for charging costs considerably less than a full tank of petrol, and tax and insurance costs are lower.