ENGINE
POLINI EP3+
BATTERY
36 V / 14 AH / 500 WH
An agile and snappy hardtail, the new Audax XC 009 MTB is available in 2 versions, with 29" wheels and 27.5" wheels. The different versions have been designed to offer bikers 2 different riding styles and to tackle any type of off-road trail.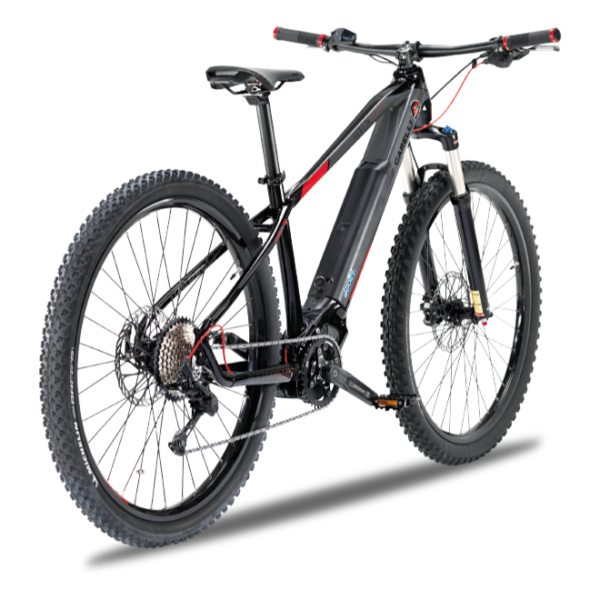 Average Pedalling Frequency 60-80 Rpm.
Cyclist Weight 60-80 Kg
Range – Average Speed 20-25 Km/h
Bicycle With Road Or Narrow Mtb Wheel
Flat Terrain
ERGONOMIC LCD DISPLAY
Compact and easy to read, it allows you to control your E-Bike in a simple and intuitive way.
5 LEVELS ASSISTANCE
offers dynamic control at any speed.
LIGHT
The lighting system is controlled by the display.
ASSISTED WALK
In case you need to push your E-bike by hand, E-P3 allows you to proceed at 6 Km / h with the simple press of a button.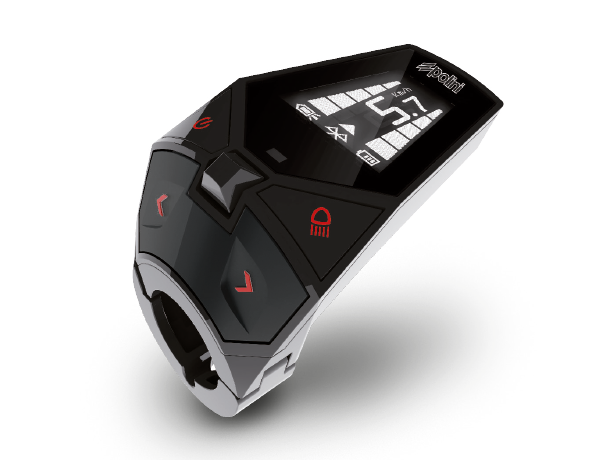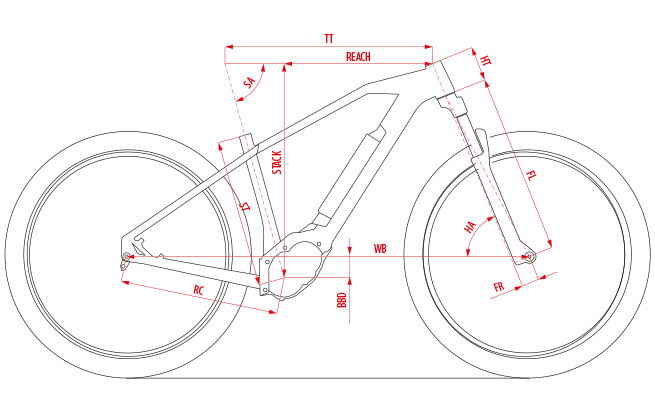 | SIZE | RC | WB | BBD | ST | STACK | REACH | TT | HT | FL | FR | SA | HA |
| --- | --- | --- | --- | --- | --- | --- | --- | --- | --- | --- | --- | --- |
| 19" | 465 | 1175 | 60 | 430 | 623 | 432.7 | 595 | 100 | 526 | 51 | 74.5 | 68 |
| 21" | 465 | 1202 | 60 | 460 | 641 | 452 | 630 | 120 | 526 | 51 | 74.5 | 68 |
| | | | | | | | | | | | | |
| | |
| --- | --- |
| WHEELS | SCHWALBE NOBBY NIC SNAKESKIN plus 29"X 2.35"FRONT. Rim double hall MALVESTITI CERCHI ITALIA |
| FRAME | hydroformed aluminium |
| FORK | SR SUNTOUR SF14 XCR32 (29"x192)COIL LO Excursion 100 mm |
| STEM | ZOOM TDS-D507G-8FOV(EN-M) |
| HANDLEBAR | ZOOM MTB-AL-320BT FOV W :720mm D :31.8mm |
| SADDLE | DDK model 5090, GEL ergonomic |
| SEAT TUBE | ZOOM SP-C207 4X 350mm |
| CHAIN WHEEL/CRANK | FSA CK745 ISIS /chain wheel FSA 38T |
| BRAKES | SHIMANO M6000( 2piston) HYDRAULIC, DISK D. 203mm |
| REAR DERAILLEUR | SHIMANO KRDM6000SGS 10 speed |
| GEAR | SHIMANO CASSETTE KCSHG500 (11-42T) |
| B-BRACKETT | POLINI Iintegrate in central motor |
| DISPLAY | POLINI ERGONOMIC CONFORT LCD DISPLAY computer multifunction |
| MOTOR AND POWER | POLINI EP3+ 236V - 250W - 80 Newton/metro torque system |
| MAX SPEED | 25 km/h |
| BATTERY | POLINI frame integrate Li-ion 36V-14Ah 500Wh |
| BATTERY WEIGHT | 2,6 Kg |
| CHARGE TIME | 5-6 hour |
| MINIMUM CHARGE | 30-40 days |
| AUTONOMY | see table |
| WEIGHT | 22 Kg |
| MAX LOAD CAPACITY | 90 Kg |
| | |
| --- | --- |
| WHEELS | SCHWALBE NOBBY NIC SNAKESKIN plus 29"X 2.35"FRONT. Rim double hall MALVESTITI CERCHI ITALIA |
| FRAME | hydroformed aluminium |
| FORK | SR SUNTOUR SF14 XCR32 (29"x192)COIL LO Excursion 100 mm |
| STEM | ZOOM TDS-D507G-8FOV(EN-M) |
| HANDLEBAR | ZOOM MTB-AL-320BT FOV W :720mm D :31.8mm |
| SADDLE | DDK model 5090, GEL ergonomic |
| SEAT TUBE | ZOOM SP-C207 4X 350mm |
| CHAIN WHEEL/CRANK | FSA CK745 ISIS /chain wheel FSA 38T |
| BRAKES | SHIMANO M6000( 2piston) HYDRAULIC, DISK D. 203mm |
| REAR DERAILLEUR | SHIMANO KRDM6000SGS 10 speed |
| GEAR | SHIMANO CASSETTE KCSHG500 (11-42T) |
| B-BRACKETT | POLINI Iintegrate in central motor |
| DISPLAY | POLINI ERGONOMIC CONFORT LCD DISPLAY computer multifunction |
| MOTOR AND POWER | POLINI EP3+ 236V - 250W - 80 Newton/metro torque system |
| MAX SPEED | 25 km/h |
| BATTERY | POLINI frame integrate Li-ion 36V-14Ah 500Wh |
| BATTERY WEIGHT | 2,6 Kg |
| CHARGE TIME | 5-6 hour |
| MINIMUM CHARGE | 30-40 days |
| AUTONOMY | see table |
| WEIGHT | 22 Kg |
| MAX LOAD CAPACITY | 90 Kg |