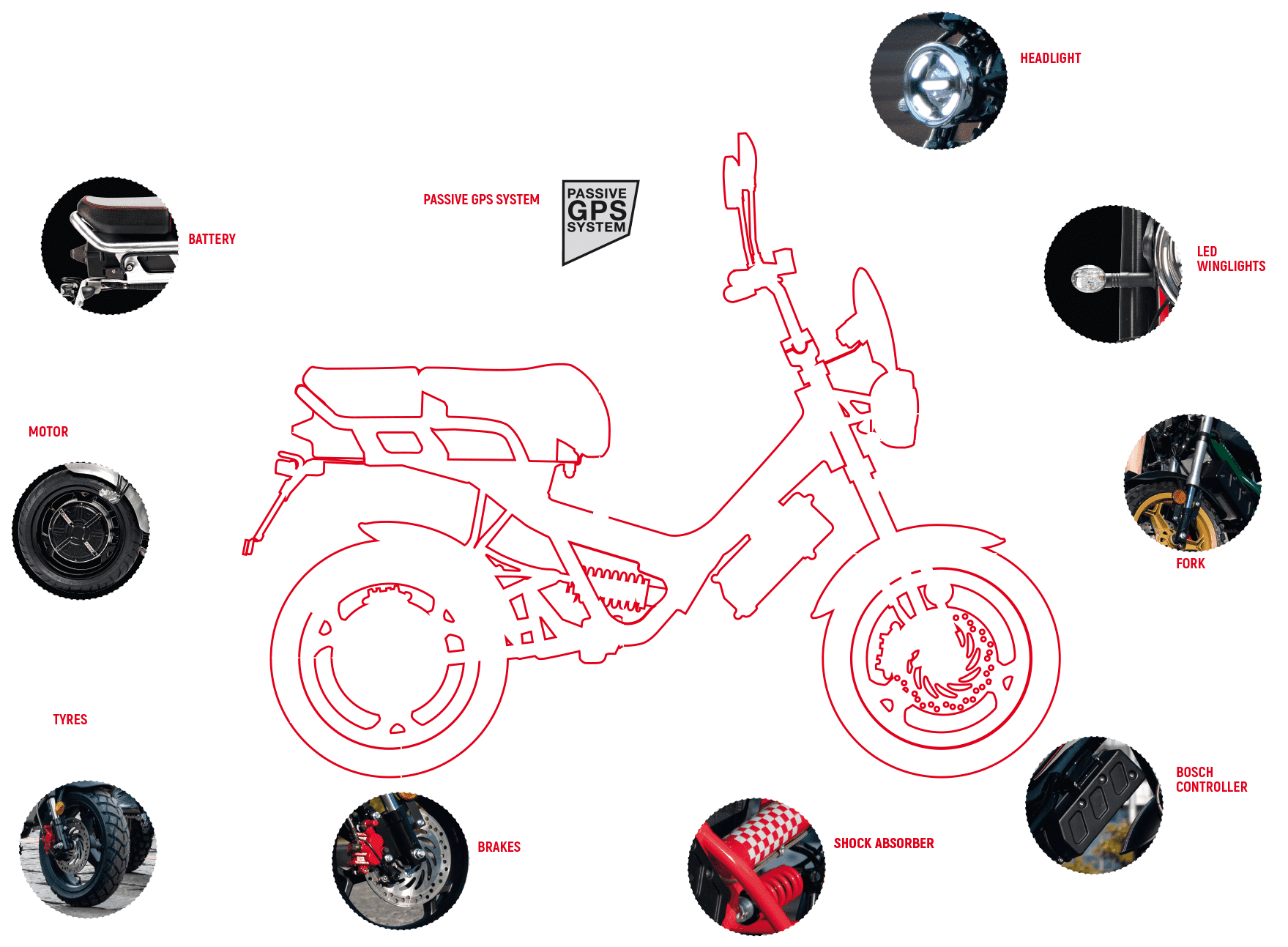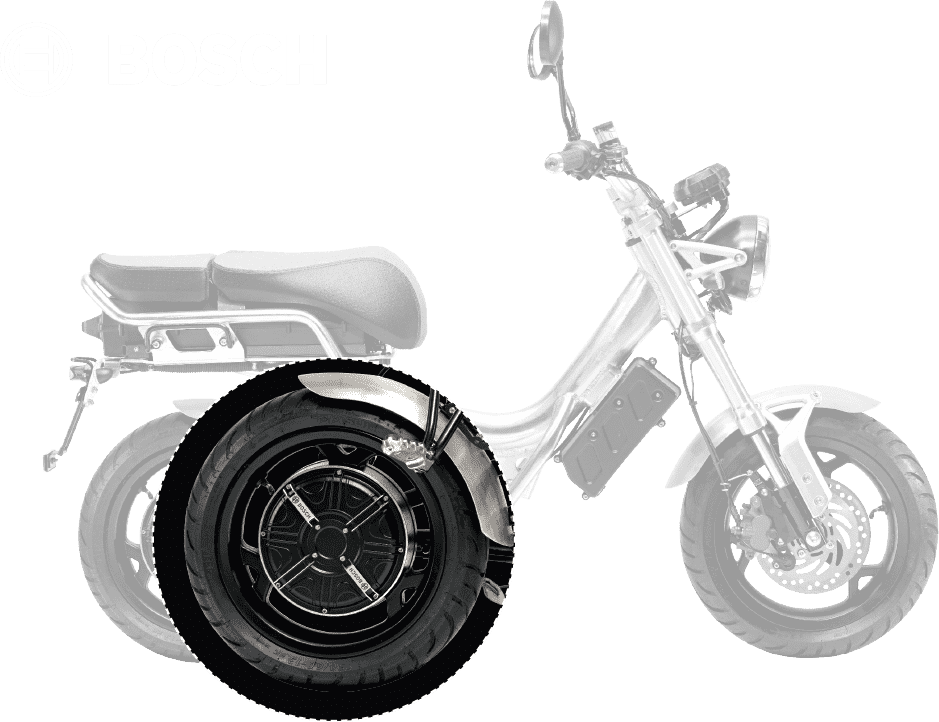 In collaboration with Bosch, we have developed a motor for the single-arm fork: easy removal of the rim for quick tyre replacement is its special feature. Our motor develops a peak power of 2kW, with a maximum torque of 120Nm. Used with the Bosch Controller, rapid accelerations* and minimum energy absorption are achieved.

*from 0 to 45 km/h in 7,0 seconds, with no headwind, temperature 20°, properly maintained moped, without restart, new battery at full charge, 75kg rider weight.
The Bosch Controller for the Garelli Ciclone was optimized with our engineering team. We calibrated the MDC (Mapping Drive Control) system with 3 different mappings, thus allowing ideal drive modes for all the different versions: Eco, Tour and Sport.
The Garelli Ciclone is also equipped with KERS technology: via the control unit, the motor recovers and returns energy to the battery when braking, providing dynamic charging when the bike is still in use. All this makes it an enjoyable experience, with exceptionally smooth drive control when accelerating/decelerating, as well as limited energy consumption.