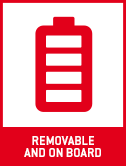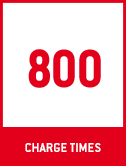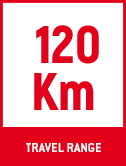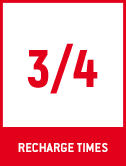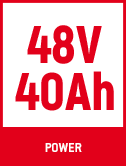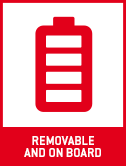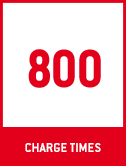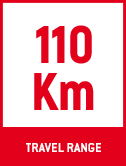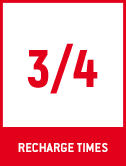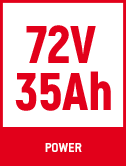 SAFETY, INNOVATION AND TECHNOLOGY
The Garelli Power Pack, which can also be easily removed for charging at home, has a 40Ah capacity, despite its low weight of 13kg. With their reliability and quality, Samsung lithium cell batteries are used for a range of more than 100km*, guaranteeing at least 800 charging cycles. The Fast Charger** 10Ah battery charger allows full charging in record time, within 4 hours.
*Up to a range of 120km when using the Eco Mode.
* Charges in about 4 hours with an optional 8A "Fast Charger". Charging in 8 hours with standard 5A charger.
The optional battery charger Garelli Fast Charger allows you to obtain a range of about 25km in just 45 minutes of charging. Virtually the time required to get a coffee or have a short walk in the city centre.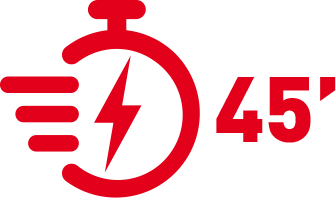 You can charge your Garelli Ciclone when the battery is still inserted in the vehicle or you can remove it and conveniently charge it at home or in the office.